Besides that you go to Curaçao of course do an internship or working luckily you also have free time! What is obvious is to go to the beach for a while and we can only agree with this. The beaches here on Curaçao are breathtaking and the sea is pleasant due to the constant warm temperature on the island.
You have several beaches on Curaçao and we have selected a few that are worth visiting!
Cas Abou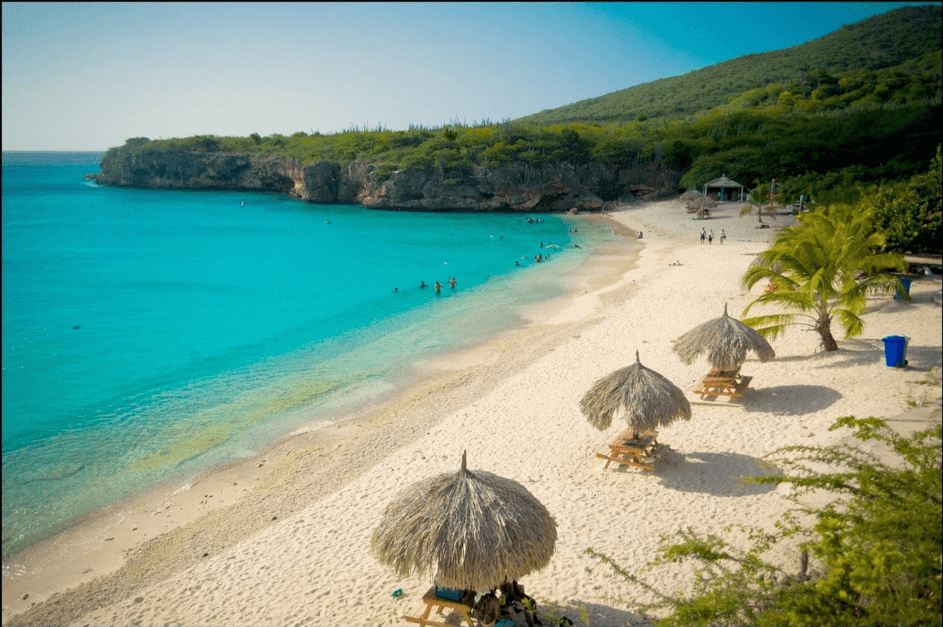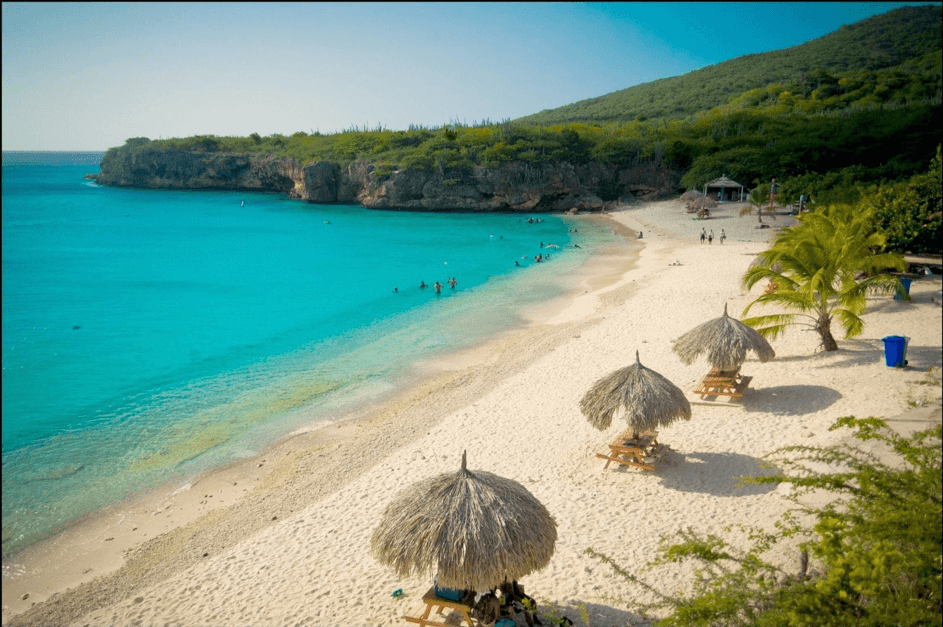 If you want to experience the ultimate tropical feeling on Curaçao, this is the beach you should go to. You have white sand here and there are palm trees everywhere.
The advantage of this beach is that there are beds for rent and that you have a tent where you can get food and drinks. There is also a sanitary building available, if you want to shower afterwards. It is a wonderfully relaxed beach and you can enjoy snorkeling on the sides of the beach.
Daaibooi Bay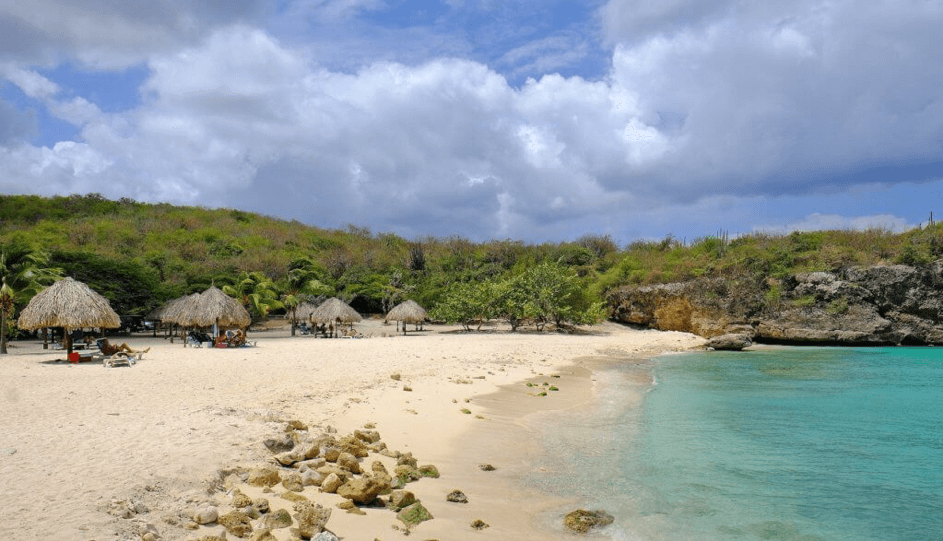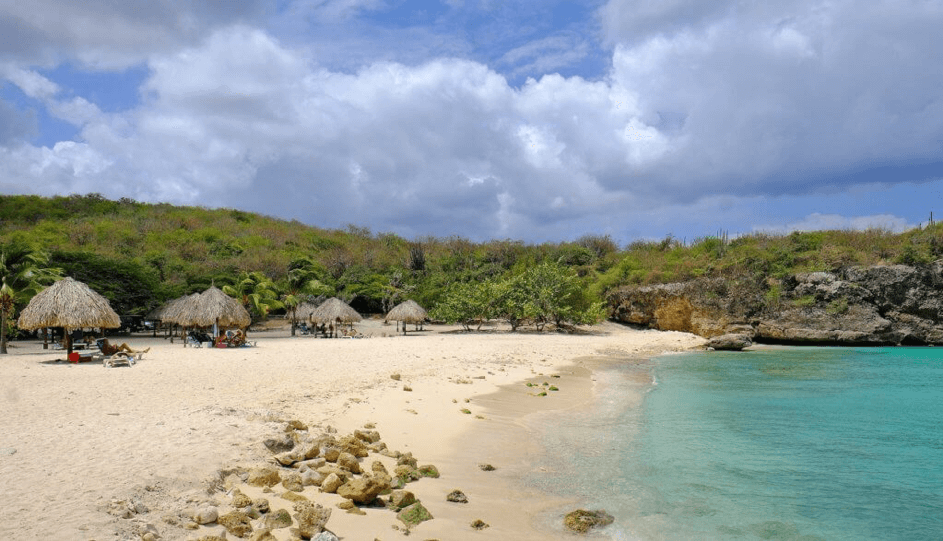 This beach is a famous beach among the locals. Many children's parties are held here and on Sundays everyone comes here BBQ and on the beach.
It is therefore a cozy beach where you can rent beach beds. You can also get tasty Dutch snacks such as a croquette sandwich here! On the beach there are palapas that you can lie under and the sea is clear. You can spot a turtle here if you pay attention!
Large Knip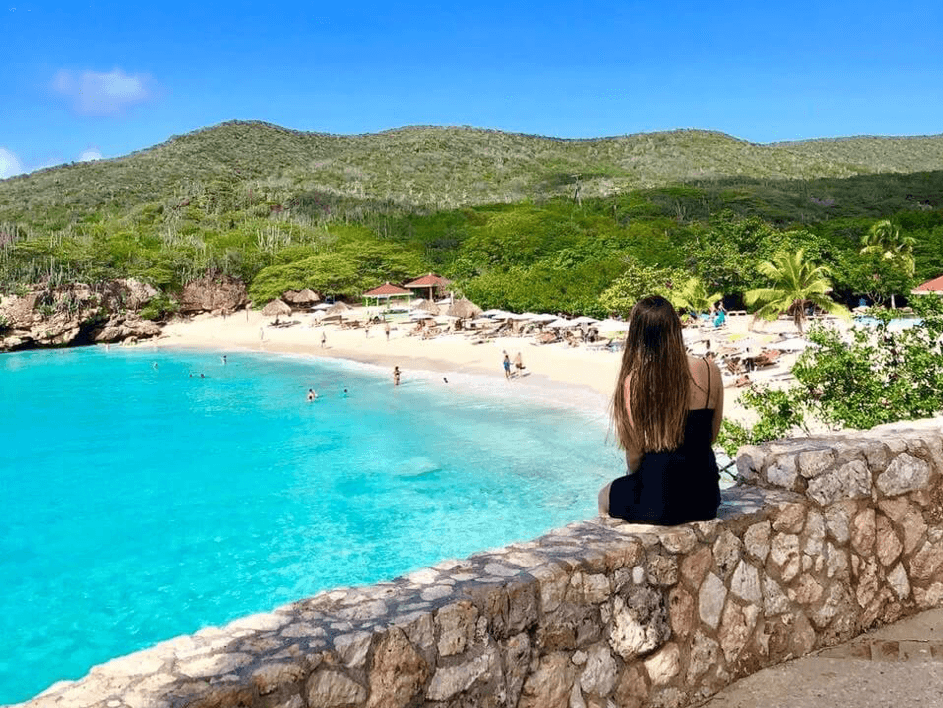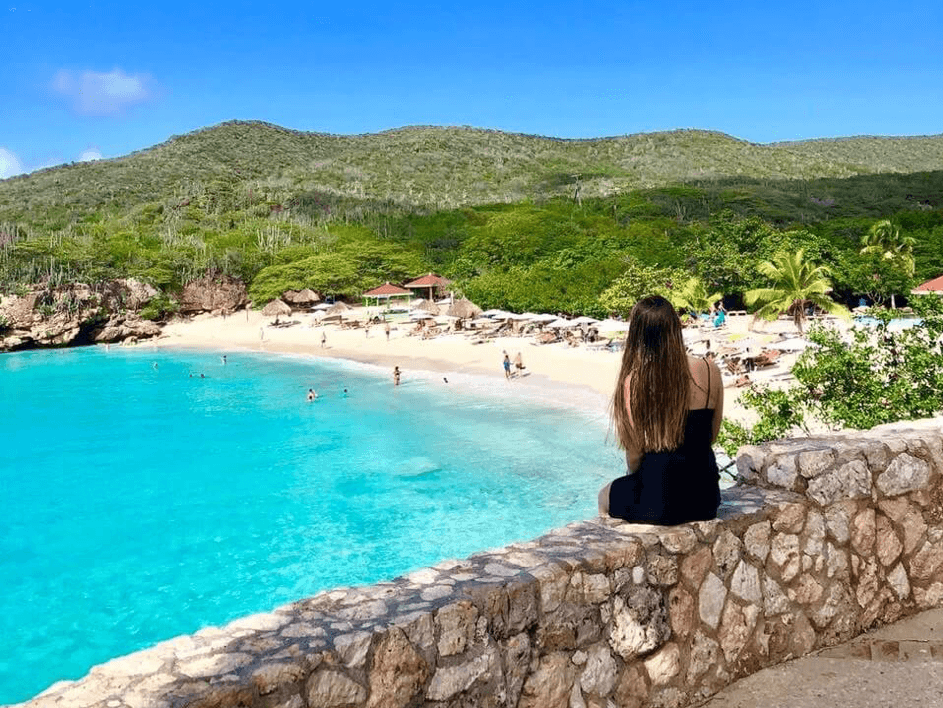 This is one of the most visited beaches on Curaçao! Not necessarily for swimming but you can see this beach on so many photos and maps. The clear blue water in combination with the white beach gives you the feeling that you really live in the tropics. The beach is nice to visit and you can relax here.
Porto Marie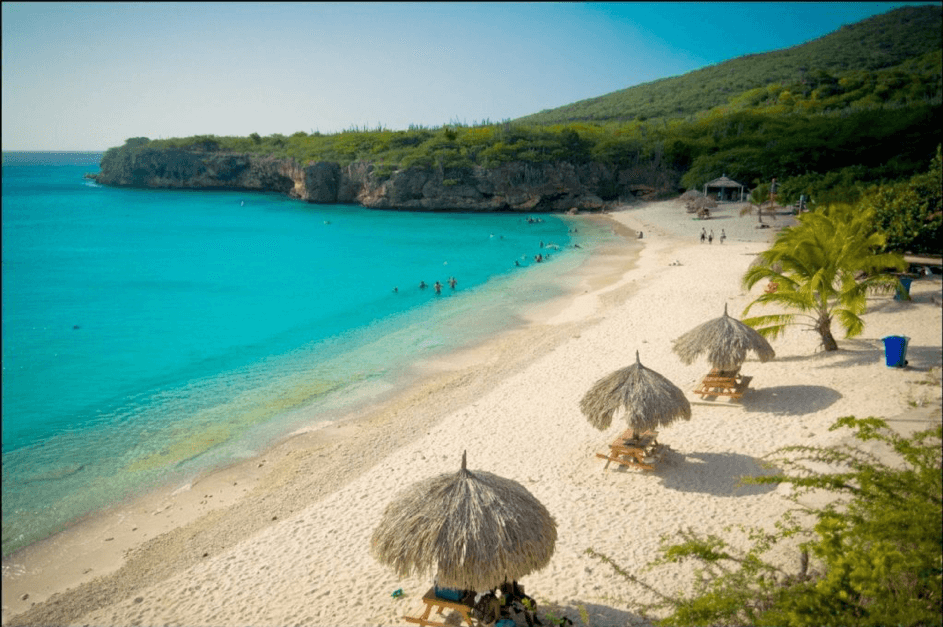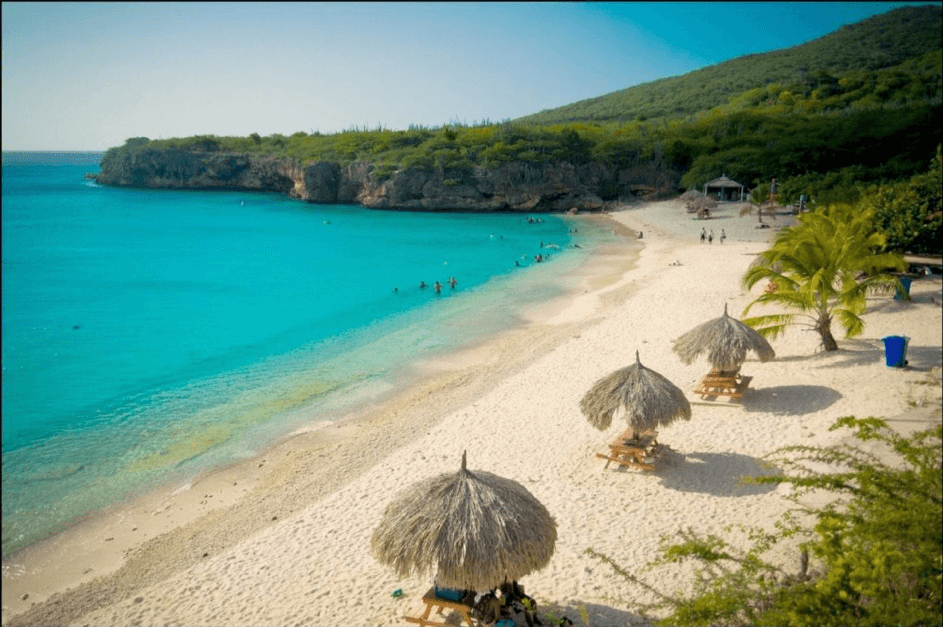 Right next to Daaibooi Bay you have the beach Porto Marie with the famous pigs. There are a few pigs around here that are a tourist attraction. You have a nice terrace on the beach where you can order delicious cocktails and a delicious lunch. There is also a sanitary building.
It is a nice beach to visit and you can also snorkel here.
Kokomo Beach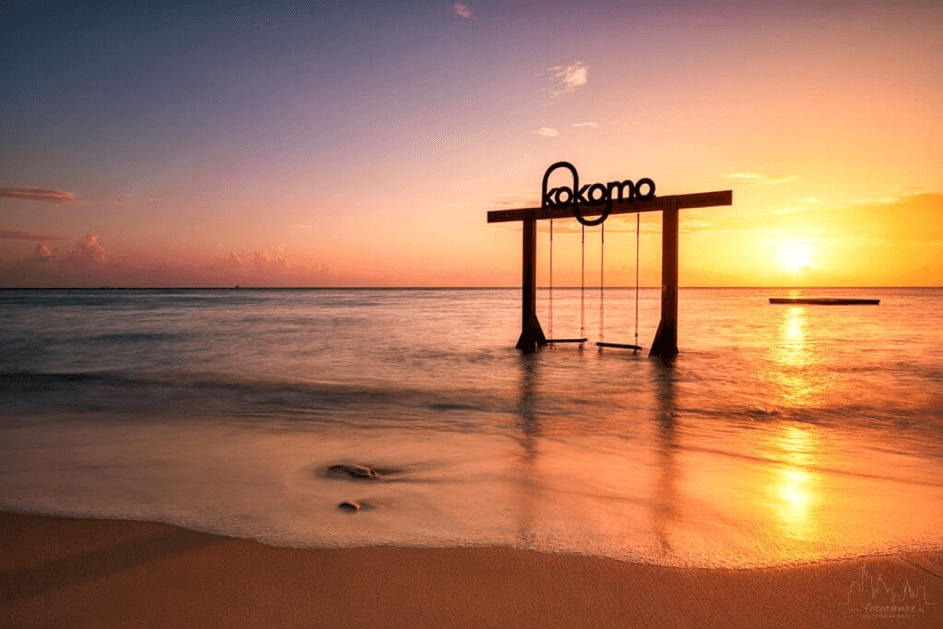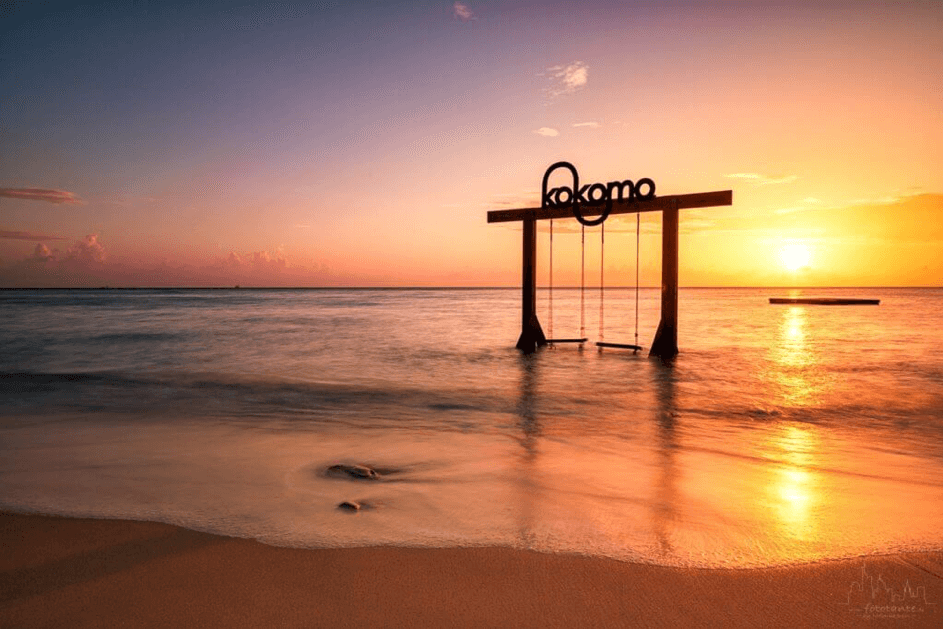 Kokomo Beach is a protected beach where you really have the feeling or are you in a different world. You are not allowed to bring food or drinks here, but you have a nice bar and eatery on the beach where you can order something.
The waitresses just come to your beach bed so you have to walk on the beach with your drink. At Kokomo Beach you also have a large swing in the water where you can swing above the water. This naturally results in beautiful photo moments that you can use to make the home front jealous!
Do you also want to visit these beaches? That is possible with our help. Can you do an internship on Curaçao or work on Curaçao? Register with us for free and choose one of them our packages so that we can work specifically for you and who knows, see you soon!