Paid service
Minimale duur: 3 months
Niveau: MBO
Vergoeding p/m: NAF Notk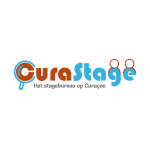 Register CuraStage
CuraStage - the internship agency on Curaçao
Do you have two right hands and knowledge of white goods? Then you can now get started as an air conditioning technician on warm Curaçao!
---
What are we looking for?
We are looking for an HVAC Assistant to provide preventive maintenance, service and repairs for various HVAC equipment; according to company standards that provide the customer with a high-quality experience.
Hours for this position are rotational and may include nights, holidays and weekends. All employees also respond to emergency and service calls.
---
Job requirements
2+ years of experience as an HVAC Technician and willingness to further study in the field of HVAC
You master English or Spanish as a language
Register at CuraStage if you want to apply for this vacancy. curastage.com.