Paid service
Internship
Please note USD / Year
Minimale duur: 3 months
Niveau: MBO, HBO, WO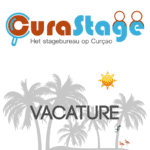 Register CuraStage
CuraStage - the internship agency on Curaçao
Would you like to experience all the processes inside a restaurant? Then this is your chance because here it is possible.
---
As an all-round catering employee, you are the calling card for the guests and you welcome everyone with a smile. In this position you are responsible for the entire guest experience and you provide support in the kitchen. In addition, you are a real team player, you enjoy motivating your colleagues and together you provide the best service. Your personality radiates: self-confidence, enthusiasm and positivity.
---
What do we expect from you
Hospitality experience
Good communicative skills
Enthusiastic, customer-oriented, team player
Stress resistant
No 9 to 5 mentality
Available for at least 3 months
Mastery of the Dutch and English language; German and Spanish is an advantage
---
What can you expect from us
A good salary or internship allowance
Working on the most beautiful island in the Caribbean
A varied, challenging job
Learning from the hospitality industry
To Curacao? Register without obligation!
do you want to go do an internship or work in Curaçao Are you interested in our services? Then sign up without charge in at CuraStage.
We will always contact you within one working day after receiving your registration free Teams conversation to schedule. In this we already discuss your wishes, any questions and the necessary steps for your period on Curaçao.