Internship
Volunteer work
Please note USD / Year
Minimale duur: 3 weeks
Niveau: MBO, HBO, WO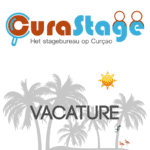 Register CuraStage
CuraStage - the internship agency on Curaçao
Do you have a heart for animals and would you like to take care of animals that are in a shelter? Then this vacancy is perfect for you!
---
We are 100% committed to a better, healthy future for animals on Curaçao.
In addition to the shelter, we also have a boarding house when owners go on holiday for all kinds of pets, but mainly: cats and dogs.
In addition, we ensure that injured, neglected animals have the chance of a better life as healthy and happy animals with a safe home. That is our aim, we are committed to this 7 days a week, 24 hours a day.
Years later, the foundation has grown. The animals live in spacious enclosures (gardens), with the majority of the day free to run around the yard and play with each other.
---
Activities
You as a volunteer will help us with the daily tasks that come with running an animal shelter. If you come to do an internship, we will look at your course of study so that you are of course also learning in a focused way.
---
Job requirements
We are looking for interns and volunteers who first and foremost have an affinity with animals. In addition, it is important that you are motivated and are not afraid of hard work!
To Curacao? Register without obligation!
do you want to go do an internship or work in Curaçao Are you interested in our services? Then sign up without charge in at CuraStage.
We will always contact you within one working day after receiving your registration free Teams conversation to schedule. In this we already discuss your wishes, any questions and the necessary steps for your period on Curaçao.