Paid service
Internship
Please note USD / Year
Minimale duur: 4 months
Niveau: MBO, HBO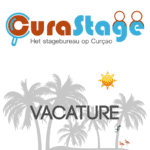 Register CuraStage
CuraStage - the internship agency on Curaçao
Do you like Italian cuisine or its ambiance? Then this is a unique workplace where you can learn a lot about the food and service.
---
Are you in secondary or higher Hotel School and do you want to do your internship on beautiful Curaçao? That's your chance!
This is a restaurant with a passion for Italian cuisine and is located in a beautiful resort. The restaurant is open for breakfast, lunch and dinner, so you can be deployed during the day and/or in the evening. This allows you to learn all aspects of the hospitality industry.
---
What are you going to do?
In order to learn the profession as well as possible, we think it is important that you learn the entire process from A to Z. From the moment you enter, you check whether all tables are ready for the guests, you discuss the tables with the colleagues who are already there and discuss together how the day will be divided. You check whether the stock needs to be replenished and in the meantime you keep an eye on the restaurant for new guests or guests who want to order something from you.
Of course we will guide you in the catering profession and by that we mean receiving, serving and closing a table with guests. But it is also important to know what needs to be done when the restaurant closes.
In short, you really learn to be a jack of all trades in the restaurant!
---
What is expected of you?
You are doing a catering-related training or you have gained experience in the catering industry
You are 4 ? Available for 6 months
You speak Dutch and English well. German, French or Spanish is an advantage
You are a real team player
You are flexible and don't mind changing shifts
You are social and helpful, also towards your colleagues
You want to learn and make your internship/working time a great success
To Curacao? Register without obligation!
do you want to go do an internship or work in Curaçao Are you interested in our services? Then sign up without charge in at CuraStage.
We will always contact you within one working day after receiving your registration free Teams conversation to schedule. In this we already discuss your wishes, any questions and the necessary steps for your period on Curaçao.