Paid service
Please note USD / Year
Minimale duur: 20 weeks
Niveau: MBO, HBO, WO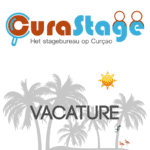 Register CuraStage
CuraStage - the internship agency on Curaçao
Have you always wanted to work as a waitress at a culinary restaurant under the Caribbean sun? Then this is the perfect workplace for you!
---
Do you get energy from having contact with people and is this easy for you? Are you also flexible and stress-resistant? Then we are looking for you for this challenging and versatile position of catering employee in the service.
---
Job description
As a catering employee in the service, you are the point of contact for the restaurant guests. You take orders from the guests and advise the guests about the menu. You ensure that the order is passed on to the kitchen. You serve the drinks and/or dishes at the guests' table. You prepare the bill and settle with the customer.
---
Job requirements
You have experience in the hospitality industry
You are hospitable and you are enthusiastic and social towards the guests
You have a proactive attitude and you know how to get things done
You are flexible and stress-resistant
You are available for at least 20 weeks
You are 32 ? Available 40 hours a week
Register at CuraStage if you want to apply for this vacancy. curastage.com.
To Curacao? Register without obligation!
do you want to go do an internship or work in Curaçao Are you interested in our services? Then sign up without charge in at CuraStage.
We will always contact you within one working day after receiving your registration free Teams conversation to schedule. In this we already discuss your wishes, any questions and the necessary steps for your period on Curaçao.