Internship
N.l.k. USD / Year
Minimale duur: 5 months
Niveau: MBO, HBO, WO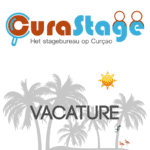 Register CuraStage
CuraStage - the internship agency on Curaçao
Do an internship at a magazine company on Curaçao? Are you our next intern?
---
What are we looking for?
We are looking for an energetic and talented intern to join our team. We believe an internship should be more than a resume filler, it should be a place to set the course of your career. You can do real work on real brands, real productions and create great content for the magazine. Not to brag, but sounds like the coolest internship program on the island?
If you're ready to work with great people in a place where people are encouraged to swing big, act bold and be their greatest selves, we want to meet you. Because we are nothing without our people, and everything because of you.
---
What do we offer you?
5-6 months internship
Internship compensation
Full guidance during the internship
Combination of office and home working
Opportunity to gain experience behind the scenes
---
To Curacao? Register without obligation!
do you want to go do an internship or work in Curaçao Are you interested in our services? Then sign up without charge in at CuraStage.
We will always contact you within one working day after receiving your registration free Teams conversation to schedule. In this we already discuss your wishes, any questions and the necessary steps for your period on Curaçao.