Paid service
Please note USD / Year
Minimale duur: 2 months
Niveau: MBO, HBO, WO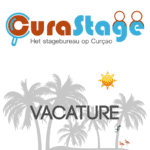 Register CuraStage
CuraStage - the internship agency on Curaçao
Do you feel like working on Curaçao at a nice tent in the hospitality industry? Then this vacancy is perfect for you.
---
Are hospitality, service and etiquette right for you? Are you a catering animal pur sang and do you know how to take our gastronomy to an even higher level? Then we are looking for you for the challenging and versatile position of Employee Service.
---
Job description
As a Service Employee you are jointly responsible for the preparation and implementation in the restaurant or bar and you are the point of contact for your guests. You ensure that they are optimally pampered. Your tasks consist of:
Taking orders and advising the guest about the menu or any day specials
Consult with the manager in case of any special wishes and/or allergies
Passing orders to both the kitchen and the bar (depending on the restaurant) or preparing an order yourself (serving drinks)
Serving dishes and/or drinks and performing preparation actions at the table (depending on the type of restaurant)
Drawing up bills and paying with guests
Transferring and checking the funds received to supervisor
Preparing (mise en place) of the restaurant, such as setting tables, laying out cutlery, etc.
Checking shortcomings in the stock of the work materials (crockery, glassware, linen, cutlery, etc)
Helping with the construction for (private) parties, parties and events and serving during these matters
---
Job requirements
Relevant work experience in similar position
You have an affinity with wine and food
You are service-oriented and know how to give guests an unforgettable experience
You don't have a 9am to 5pm mentality
Your day is only successful when the guest goes home with a smile on their face
Hospitality, a sense of commerce and resistance to stress are self-evident for you!
To Curacao? Register without obligation!
do you want to go do an internship or work in Curaçao Are you interested in our services? Then sign up without charge in at CuraStage.
We will always contact you within one working day after receiving your registration free Teams conversation to schedule. In this we already discuss your wishes, any questions and the necessary steps for your period on Curaçao.