Internship
Anywhere
Minimale duur: 5 months
Niveau: HBO, WO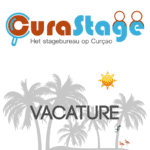 Register CuraStage
CuraStage - the internship agency on Curaçao
Are you looking for a fun and challenging internship in a nice and warm country? Then an internship on Curaçao is just the thing for you! Experience the business world during an educational internship and enjoy the most beautiful beaches and tastiest cocktails during the weekend.
Is this really something for you? Register directly via our website.
---
What are the activities?
As an International Business intern, you have many opportunities to do an internship. Would you like to walk with a manager? Or is your interest more in the marketing or financial side? On Curaçao there are several companies that can offer you an educational but above all fun internship where you can participate in the daily tasks of a company.
---
Internship requirements
When you do an internship at a company, they also expect a good mentality. You are studious, communicatively strong and you have a smooth chat. Besides that, they are also looking for a lot of fun and there is always time for a joke in between.
After reading, do you have something like this is really something for me? Please contact us as soon as possible so that we can help you find the perfect internship!
Register at CuraStage if you want to apply for this vacancy. curastage.com.
To Curacao? Register without obligation!
do you want to go do an internship or work in Curaçao Are you interested in our services? Then sign up without charge in at CuraStage.
We will always contact you within one working day after receiving your registration free Teams conversation to schedule. In this we already discuss your wishes, any questions and the necessary steps for your period on Curaçao.