Internship
N.l.k. USD / Year
Minimale duur: 3 months
Niveau: HBO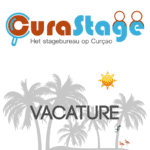 Register CuraStage
CuraStage - the internship agency on Curaçao
Do you want to do an internship at a young and dynamic company where growth is paramount? Our company is growing and so many HRM matters need to be arranged!
---
What are we looking for?
You study HRM, business administration or other relevant study at HBO level
You have affinity with e-commerce/IT
You are interested in optimally motivating and deploying people
You have affinity with recruitment (processes)
You take responsibility and can handle freedom well
You are analytical and can keep an overview
---
Do you like this challenge and do you want to go to Curaçao for at least 3 months? Register at CuraStage!
To Curacao? Register without obligation!
do you want to go do an internship or work in Curaçao Are you interested in our services? Then sign up without charge in at CuraStage.
We will always contact you within one working day after receiving your registration free Teams conversation to schedule. In this we already discuss your wishes, any questions and the necessary steps for your period on Curaçao.