Internship
Please note USD / Year
Minimale duur: 2 months
Niveau: MBO, HBO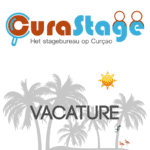 Register CuraStage
CuraStage - the internship agency on Curaçao
Are you that fun intern who loves boating, fishing and BBQ? Then this vacancy is ideally suited for you!
---
This company is looking for an enthusiastic, flexible intern with a degree in tourism. During this varied internship, where you will learn all the tricks of the trade, you will have a lot of customer contact and you will be able to fully enjoy Curaçao.
---
What are you going to do?
Entertaining guests during the boat trips
(Learn to) sail yourself and BBQ on board
Activities at the marina
Marketing activities, think of Social Media
To Curacao? Register without obligation!
do you want to go do an internship or work in Curaçao Are you interested in our services? Then sign up without charge in at CuraStage.
We will always contact you within one working day after receiving your registration free Teams conversation to schedule. In this we already discuss your wishes, any questions and the necessary steps for your period on Curaçao.