Internship
N.l.k. USD / Year
Minimale duur: 3 months
Niveau: MBO, HBO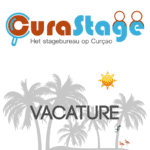 Register CuraStage
CuraStage - the internship agency on Curaçao
Do you have two right hands and are you following a construction-related course? Great, come and do an internship on Curaçao at this construction company!
---
For a large construction company in Curaçao we are looking for an intern who would also like to cooperate in practice. The company does new construction projects as well as renovation projects.
---
What do we offer?
You build up a first instructive experience in the construction sector on large projects
You will end up in a stable company where collegiality and a no-nonsense culture are central
To Curacao? Register without obligation!
do you want to go do an internship or work in Curaçao Are you interested in our services? Then sign up without charge in at CuraStage.
We will always contact you within one working day after receiving your registration free Teams conversation to schedule. In this we already discuss your wishes, any questions and the necessary steps for your period on Curaçao.