Internship
N.l.k. USD / Year
Minimale duur: 3 months
Niveau: MBO, HBO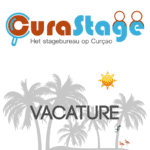 Register CuraStage
CuraStage - the internship agency on Curaçao
For a large resort we are looking for top interns who like to roll up their sleeves! With this internship you always have the summer in your head.
---
Duties will mainly consist of taking orders, keeping the restaurant up and running, setting the tables, clearing, cleaning, delivering drinks, being attentive to doing the right thing at the right time, from the hale to a aspirin, surprise someone with something extra or just have a chat. Together with the team you know how to combine service and quality to give the guest an unforgettable experience.
---
Job requirements
Enthusiastic, studious, representative lady / gentleman with love for the profession
Empathy and an eye for detail, so that you do the right thing at the right time and surprise the guests
Hospitality is in your blood
You enjoy making people happy in a team
Flexible use
Also weekends, holidays and evenings
Excellent command of the Dutch and English language
To Curacao? Register without obligation!
do you want to go do an internship or work in Curaçao Are you interested in our services? Then sign up without charge in at CuraStage.
We will always contact you within one working day after receiving your registration free Teams conversation to schedule. In this we already discuss your wishes, any questions and the necessary steps for your period on Curaçao.