Internship
N.l.k. USD / Year
Minimale duur: 3 months
Niveau: MBO, HBO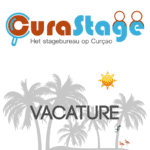 Register CuraStage
CuraStage - the internship agency on Curaçao
Are you an enthusiastic, curious and accurate student, who likes to work in a small and friendly team? And would you like to work with companies on the most optimal solution for their software? Do you really want to learn something during your internship? Then we are looking for you!
---
What are you going to do?
As an intern you help develop a new e-commerce system. You develop new functionality, keep documentation up to date and help your colleagues with testing. You get to work in the many aspects of modern web development in both the frontend and the backend.
During the internship you will gain knowledge about everything that is involved in a professional webshop with thousands of customers. You help develop the webshop itself, the CRM system and the links with suppliers' systems.
---
How do you fit into our team?
In order to fit within the team, we would like to see the following characteristics reflected in you:
MBO (level 4) or HBO in the ICT direction
Proactive and result-oriented attitude
Good command of the English language
You get excited about cool projects and you can work together in a team
You can work with deadlines and have a feeling for quality and details
Knowledge of programming languages such as PHP, MySQL and preferably also Javascript, jQuery, HTML and CSS
Developing is actually something you just really love to do
To Curacao? Register without obligation!
do you want to go do an internship or work in Curaçao Are you interested in our services? Then sign up without charge in at CuraStage.
We will always contact you within one working day after receiving your registration free Teams conversation to schedule. In this we already discuss your wishes, any questions and the necessary steps for your period on Curaçao.