Internship
Please note USD / Year
Minimale duur: 2 months
Niveau: MBO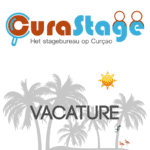 Register CuraStage
CuraStage - the internship agency on Curaçao
Are you an enthusiastic teaching assistant in training? And would you like to apply your knowledge in practice? We are looking for teaching assistants for various schools in Curaçao!
---
We ask:
Working on MBO training level 4 towards teaching assistant
Someone who is involved
Someone with an enthusiastic and proactive attitude
Someone who is creative and flexible
Someone who is responsible and caring
Someone who can work well together
Someone with empathy and patience
Do you recognize yourself in these qualities, and do you want to do an internship on sunny Curaçao? Then don't wait any longer. Register now at CuraStage and respond to this vacancy!
---
Activities
As a teaching assistant intern you will support the teacher. You will devise and organize fun and educational activities for the students. You will help students who are having a harder time in class by giving them one-on-one explanations so that they can also get along with the rest of the class. You will observe students, identify any problems and then discuss them with the teacher. You will also do light administrative tasks, such as keeping the student administration and the attendance of students.
---
What do we offer?
We offer you a challenging internship at a nice school on Curaçao. It is a place where you can develop well with the help of the teachers around you. You will be given a lot of responsibility and you will guide the students a lot individually. But you will also be well guided, the team of teachers is enthusiastic and they want to help you develop during your time on Curaçao. There is enough time to do school assignments and put them into practice. A graduation internship, in combination with a graduation assignment, is also possible in consultation.
---
Schools are very diverse, so you will also have the opportunity to indicate during our conversation which group you prefer. Then we will do our best to make sure you get there.
To Curacao? Register without obligation!
do you want to go do an internship or work in Curaçao Are you interested in our services? Then sign up without charge in at CuraStage.
We will always contact you within one working day after receiving your registration free Teams conversation to schedule. In this we already discuss your wishes, any questions and the necessary steps for your period on Curaçao.