Internship
Minimale duur: 3 months
Niveau: MBO, HBO
Vergoeding p/m: NAF Notk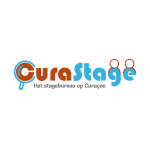 Register CuraStage
CuraStage - the internship agency on Curaçao
Are you studying for a commercial education and are you looking for a fun and challenging internship in Curaçao? Then apply immediately!
---
As an intern within the company you are involved in the rental of cars and the handling thereof. You will be in contact with customers a lot, which will help you improve your social skills. You will also learn a lot about running your own business at this young company.
---
Activities
Your duties include the following:
• Delivery and collection of cars from the customer
• Drafting contracts
• Review contracts with the customer
• Provide personal service to the customer
• Optimize and maintain social media channels
• Sales
• Keeping the agenda
• Further support when and where necessary with daily work (eg washing cars and maintenance (checking the oil level, etc.)
---
Job requirements
We are looking for a customer-oriented intern with a smooth chat. You must have a driving license and some driving experience. In addition, it is important that you are independent and flexible (no 9 to 5 mentality).