Internship
Please note USD / Year
Minimale duur: 3 months
Niveau: MBO, HBO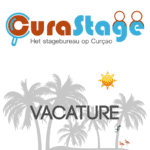 Register CuraStage
CuraStage - the internship agency on Curaçao
Are you studying a commercial course and are you looking for a nice challenging internship in Curaçao? Then apply immediately!
---
As an intern within the company you are involved in renting out cars and handling them. You will be in contact with customers a lot, which will allow you to improve your social skills. You will also learn a lot about running your own business at this young company.
---
Activities
Your duties include the following:
? Delivery and collection of cars at the customer
? Drafting contracts
? Go through contracts with the customer
? Provide personal service to the customer
• Optimizing and maintaining social media channels;
? Sales
? Keeping track of the agenda
• Further support when and where necessary with daily activities (eg washing cars and maintenance (checking oil level, etc.).
---
Job requirements
We are looking for a customer-oriented intern with a smooth chat. You must have a driving license and some driving experience. In addition, it is important that you are independent and flexible (no 9 to 5 mentality).
Register at CuraStage if you want to apply for this vacancy. curastage.com.
To Curacao? Register without obligation!
do you want to go do an internship or work in Curaçao Are you interested in our services? Then sign up without charge in at CuraStage.
We will always contact you within one working day after receiving your registration free Teams conversation to schedule. In this we already discuss your wishes, any questions and the necessary steps for your period on Curaçao.