Internship
Please note USD / Year
Minimale duur: 2 months
Niveau: HBO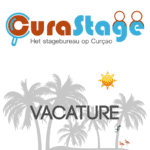 Register CuraStage
CuraStage - the internship agency on Curaçao
We are looking for pabo trainees for several primary schools in Curaçao. Would you like to gain experience and put everything you've learned into practice at a primary school on beautiful Curaçao? Then this vacancy is for you! The schools on Curaçao are different from those in the Netherlands, which makes an educational internship on Curaçao very educational.
---
What are you going to do?
You will teach the class, first under supervision and later also independently
Supporting the teacher during lessons and other activities
Preparing lessons to teach in class
Explaining to small groups of children
Provide individual guidance to students
Attending meetings and consultations about the students
Review and grade schoolwork
---
What are we looking for?
As an intern at a primary school, you will participate in the school system and get to know the culture on Curaçao. We would like to see these qualities in you:
You are currently doing the pabo
You are eager to learn and enthusiastic
You are creative, this is important to respond well to unexpected situations
You are flexible, in education you have to be able to switch between different tasks and working methods
You are independent and responsible
---
We offer you
A challenging internship with a lot of responsibility, you are expected to participate in the school system. You will receive good guidance during your internship, the teachers are enthusiastic and want to help you in your development. The school is open to your input. During your internship you will also have the opportunity to work on school assignments, and to carry them out during class if necessary.
---
During our introductory meeting you can indicate which group you prefer, so that we can take this into account.
To Curacao? Register without obligation!
do you want to go do an internship or work in Curaçao Are you interested in our services? Then sign up without charge in at CuraStage.
We will always contact you within one working day after receiving your registration free Teams conversation to schedule. In this we already discuss your wishes, any questions and the necessary steps for your period on Curaçao.