Internship
Please note USD / Year
Minimale duur: 2 months
Niveau: MBO, HBO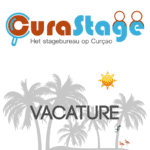 Register CuraStage
CuraStage - the internship agency on Curaçao
We are looking for enthusiastic teachers in training for several secondary schools in sunny Curaçao. The school system on Curaçao is very different from the Netherlands, so an internship on Curaçao is very good for your development. If this sounds like you, then this is the right vacancy for you!
---
Activities
As an intern at a secondary school, you will prepare lessons and give lessons yourself. The lessons you will give will first be supervised, but soon also independently. You will support and help the teacher where you can, for example by giving explanations to students individually or in a small group. As an intern you will also consult and attend meetings about the students. You will also review and grade tests and schoolwork. You will also help devise and organize activities for the students. The work is very varied, so a day as an intern at a secondary school will never be boring.
---
We are looking for someone:
Who is doing a study towards teaching assistant or the pabo
Who is independent and responsible
Who wants to work hard and is driven
Who is flexible and creative
Who likes to get to know a new culture
With empathy
Who is enthusiastic and eager to learn
Who is a strong communicator
---
What do we offer you?
We offer a great learning environment where you can develop. It is a challenging internship, where a lot is expected of you. You will be given a lot of responsibility and participate in the school system on Curaçao. During your internship you will always be well supervised by the teachers at the school. There is time to do school assignments and apply them during the lessons you will be teaching. It is also possible to do a graduation internship in combination with a research and/or thesis at the schools.
Register at CuraStage if you want to apply for this vacancy. curastage.com.
To Curacao? Register without obligation!
do you want to go do an internship or work in Curaçao Are you interested in our services? Then sign up without charge in at CuraStage.
We will always contact you within one working day after receiving your registration free Teams conversation to schedule. In this we already discuss your wishes, any questions and the necessary steps for your period on Curaçao.