Internship
N.l.k. USD / Year
Minimale duur: 3 months
Niveau: MBO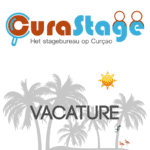 Register CuraStage
CuraStage - the internship agency on Curaçao
We are looking for teaching assistants in training for various primary schools! Would you like to put what you have learned into practice on Curaçao for a few months?
---
What are you going to do?
You support the teachers by guiding small groups of students and individual students in learning and elaborating the teaching material
You inspire students to work independently, listen, clean up, concentrate and ask questions
You will work with children on problems identified by the teacher and take care of the administration
You help set up the room, clean up, make and check teaching materials
---
Are you studying at MBO level as a teaching assistant and are you ready for your internship? Then don't wait any longer and apply as a teaching assistant and we will look for a good internship for you!

To Curacao? Register without obligation!
do you want to go do an internship or work in Curaçao Are you interested in our services? Then sign up without charge in at CuraStage.
We will always contact you within one working day after receiving your registration free Teams conversation to schedule. In this we already discuss your wishes, any questions and the necessary steps for your period on Curaçao.