Internship
Please note USD / Year
Minimale duur: 3 months
Niveau: MBO, HBO, WO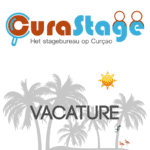 Register CuraStage
CuraStage - the internship agency on Curaçao
Do you want to do an internship at one of the most famous brands in the world? This company is looking for a Marketing intern who likes to get things done!
---
What are you going to do?
As a Marketing/Communication Intern you support our sales and marketing activities. You will mainly be involved in devising content for our various social media channels and writing and placing social media posts, but also writing and sending press releases and newsletters and devising and making presentations for us. Brand.
During your internship we give you the opportunity to develop on all fronts and to be prepared for the job market. You are a creative jack-of-all-trades who enjoys (online) content marketing. You work closely with your colleagues and you get a wide and diverse range of tasks. There is also plenty of room for your own ideas.
We offer you a varied and instructive internship with a lot of personal responsibility. You will work in a small, friendly team and you will have plenty of room for your own interpretation of the position. We are looking for an organizational and above all creative talent!
---
What are we looking for?
Good command of Dutch, English and Papiamento (required)
A great passion for marketing
Je werkt resultaatgericht, zelfstandig en komt met eigen ideeën
You work systematically, accurately and structured
To Curacao? Register without obligation!
do you want to go do an internship or work in Curaçao Are you interested in our services? Then sign up without charge in at CuraStage.
We will always contact you within one working day after receiving your registration free Teams conversation to schedule. In this we already discuss your wishes, any questions and the necessary steps for your period on Curaçao.