Paid service
Internship
Please note USD / Year
Minimale duur: 20 weken
Niveau: MBO, HBO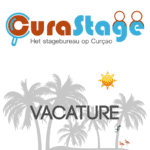 Register CuraStage
CuraStage - the internship agency on Curaçao
Would you like to gain new experience during an internship or work period in Curacao, and do you love children? Then this vacancy is really something for you!
---
Who are we?
Our daycare is a dynamic play and learning place for children between 0 and 4 years old. Together we try to give the children as much fun and learning moments as possible during their time at our daycare center.
Are you looking for a nice workplace or internship? Can you communicate well with parents, are you young at heart and do you like children to play harmoniously with each other? Then you are what we are looking for!
---
What are we looking for?
At the nursery we are looking for new supervisors for a minimum of 20 weeks who want to join our fun team.
We think it is important that the children receive structure and guidance from an aunt with knowledge and/or experience with the system/methodology of uk and puk. This is also a must if you want to come and work at our fun daycare.
Girasol's working hours are from Monday to Friday from 07:00 to 12:00.
Have you become completely enthusiastic about this vacancy? Then contact the CuraStage quickly!
To Curacao? Register without obligation!
do you want to go do an internship or work in Curaçao Are you interested in our services? Then sign up without charge in at CuraStage.
We will always contact you within one working day after receiving your registration free Teams conversation to schedule. In this we already discuss your wishes, any questions and the necessary steps for your period on Curaçao.