Paid service
2000 USD / Year
Minimale duur: 3 months
Niveau: HBO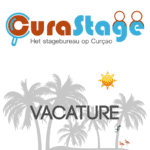 Register CuraStage
CuraStage - the internship agency on Curaçao
Do you have affinity with the technical sector and do you like detective work? Then this job is for you!
---
What does the company do?
We help people take a new step in their career and clients achieve their goals. Our starting point is lasting added value. For example, we give our techies more than a new job. We coach and train them, and help them move forward
We are a personal, organized club with room for humor initiative and for personal development and entrepreneurship. We are an honest company with no false promises. In the close-knit group you build your future and the future of ours. The company has a lot of experience in both technical and commercial fields. Part of your personal development therefore comes from your colleagues. But of course you are also expected to be open to courses, training and other education.
---
What are you going to do?
We will train you 'on the job' and teach you the profession of Talent Sourcer! This means that you play an important role in finding technicians faster, smarter and more efficiently. The need for technical professionals is great! Not an easy job, but you see this as a challenge.
You come up with new and creative ideas to recruit new candidates and customers
You maintain close contact with the consultants to know what is going on in the market
You actively recruit via social media channels and the job boards
You make the first telephone availability calls with candidates
You plan intake interviews between candidates and consultants
---
We are looking for:
You have at least HBO work and thinking level
You are polite, bold, creative and communicative
You have the discipline to organize your own work
Experience in technology is an advantage
You are available at least 32 hours a week
Register at CuraStage if you want to apply for this vacancy. curastage.com.
To Curacao? Register without obligation!
do you want to go do an internship or work in Curaçao Are you interested in our services? Then sign up without charge in at CuraStage.
We will always contact you within one working day after receiving your registration free Teams conversation to schedule. In this we already discuss your wishes, any questions and the necessary steps for your period on Curaçao.