Internship
Please note USD / Year
Minimale duur: 3 months
Niveau: MBO, HBO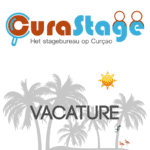 Register CuraStage
CuraStage - the internship agency on Curaçao
Wil jij ervaring opdoen in de keuken maar dan in een ander land? Op Curaçao hebben we een super leerzame stageplaats in een bekend restaurant!
---
What are you going to do?
As an intern Cook you work with our kitchen team.
The following duties/activities are part of the position:
You prepare dishes according to recipe and schedule
Works according to HACCP
Preparatory work, such as washing, cutting ingredients, (pre)cooking, mixing, stirring, etc.
Je beoordeelt de te gebruiken ingrediënten op versheid, houdbaarheid, etc.
Portioning and garnishing, according to established instruction regarding ingredients, recipe and working methods
Carrying out the preparations, monitoring/checking the quality, doneness, taste, colour, fluidity, etc. and carrying out adjustments/additional dosages
Of course, cleaning the work environment and kitchen equipment is part of the function
Other common activities may include: assisting with the receipt and storage of delivered items and other activities on behalf of the supervisor
---
What are the demands?
Are you on level 2 or 3 and do you feel like this adventure? Then register at CuraStage!
To Curacao? Register without obligation!
do you want to go do an internship or work in Curaçao Are you interested in our services? Then sign up without charge in at CuraStage.
We will always contact you within one working day after receiving your registration free Teams conversation to schedule. In this we already discuss your wishes, any questions and the necessary steps for your period on Curaçao.