Volunteer work
N.V.T. USD / Year
Minimale duur: 4 weken
Niveau: MBO, HBO, WO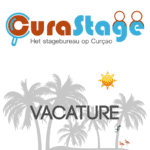 Register CuraStage
CuraStage - the internship agency on Curaçao
Do you have a heart for dogs? Do you want to reduce animal suffering on Curacao? Then we are looking for you!
---
We are looking for volunteers for an organization that is committed to the animal suffering of dogs on Curacao! Are you a dog lover? Do you want the dogs to enter a safe haven? Are you a real go-getter? Then we are looking for you!
---
Job description
As a volunteer at the dog shelter, you will be involved in all the care that comes with dogs. You wash the feeders, you feed the dogs, you cuddle the dogs, you scoop poop and you clean the enclosures.
---
Job requirements
You like to tackle
You are a dog lover
To Curacao? Register without obligation!
do you want to go do an internship or work in Curaçao Are you interested in our services? Then sign up without charge in at CuraStage.
We will always contact you within one working day after receiving your registration free Teams conversation to schedule. In this we already discuss your wishes, any questions and the necessary steps for your period on Curaçao.